Share with friends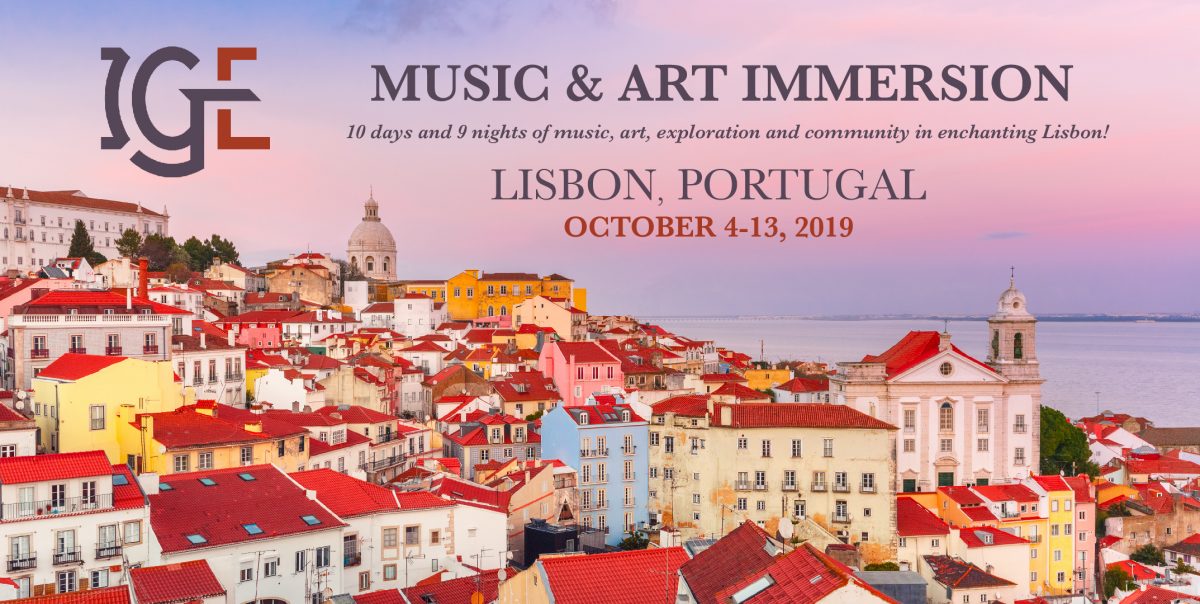 Scramble heads to Lisbon for the Art & Music Immersion. Painting and creating on the spot with his signature style and technique.
IGE Lisbon Immersion 2019 will plunge you into the heart of vibrant Lisbon's cultural scene!
Lisbon is the latest stop on IGE's global Music and Art Immersion tour, drawing together a dynamic multi-genre assemblage of internationally eminent musicians, music fans and arts patrons. We've scoured Lisbon to secure a magical diversity of venues across the city and identify the finest of local musical talent. As with Venice and Barcelona, we curate musical and artistic experiences with a mind to overarching synergistic impact.
In Lisbon, participants will witness once in a lifetime musical collaborations of IGE Musical Ambassadors with a broad range of multi-genre European All Stars. Conceived as a cohesive multi-dimensional installation and crafted with our local friends and nonprofit partners, we'll move from club to cathedral, palace to museum, quaint theater to scientific society.
Expect a celebration of local artistic and musical culture and a deep musical ambassador lineup with multi-genre European All Stars similar to past IGE events. As with other IGE Immersions, expect a limited capacity in Lisbon to retain the intimacy of the Immersive environment.