Share with friends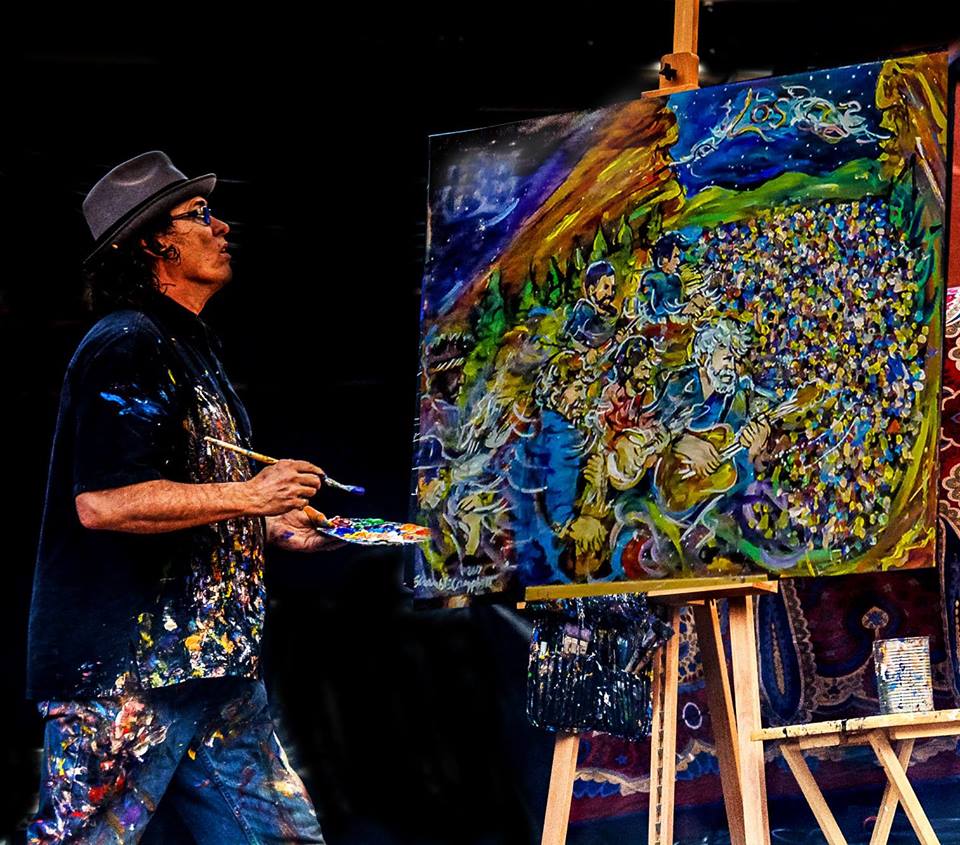 Join us for an evening celebrating art and music with the gallery opening of "Live Music Painter" featuring the colorful paintings of Keith "Scramble" Campbell, Colorado's premier Live Music Painter. The event marks Boulder County's first gallery exhibition of the art of Scramble Campbell who's canvases have celebrated art & music for over 25 years.
At the Arts Hub in Lafayette, Campbell is featuring signature pieces that the musicians have enjoyed and autographed.
In his work, Scramble Campbell becomes part of the music and focuses that experience into a live painting explosion of paint and canvas. "what I'm trying to do with these particular paintings is evoke the motion of what that music feels like to you. And that's what these paintings will show. A lot of emotion with these different acts. I'll have B.B. King inside there. I'll have Buddy Guy. I'll have Simon and Garfunkel to Pete Seeger will all be in this exhibit," said Campbell.
Enjoy the musical stylings of The New Family Dog Duo, with Jon Ridell, a featured artist in the Documentary Scramble Vision, an award winning documentary film by Eric Abramson that focused on Campbell's live music painting experiences along with artists interviews about how his art becomes part of the experience. Scramble Vision will be screened during the opening.
A Campbell painting created during the gallery opening will also be on display.
All of the artworks are for sale with a portion of the proceed going towards youth arts classes and programing. The event is free and open to the public. Light hors d'oeuvres & refreshments will be served.
Arts Hub
420 Courtney Way, Lafayette, CO 80026
All artwork will be on exhibit thru the end of September.